Graphics Design & Video Editing
Visual Excellence: Devdot's Graphics Design and Video Editing Brilliance
With a mastery of tools like Photoshop, Premiere Pro, Adobe Illustrator, After Effects, Lightroom, Canva, and Filmora, we turn concepts into visual masterpieces.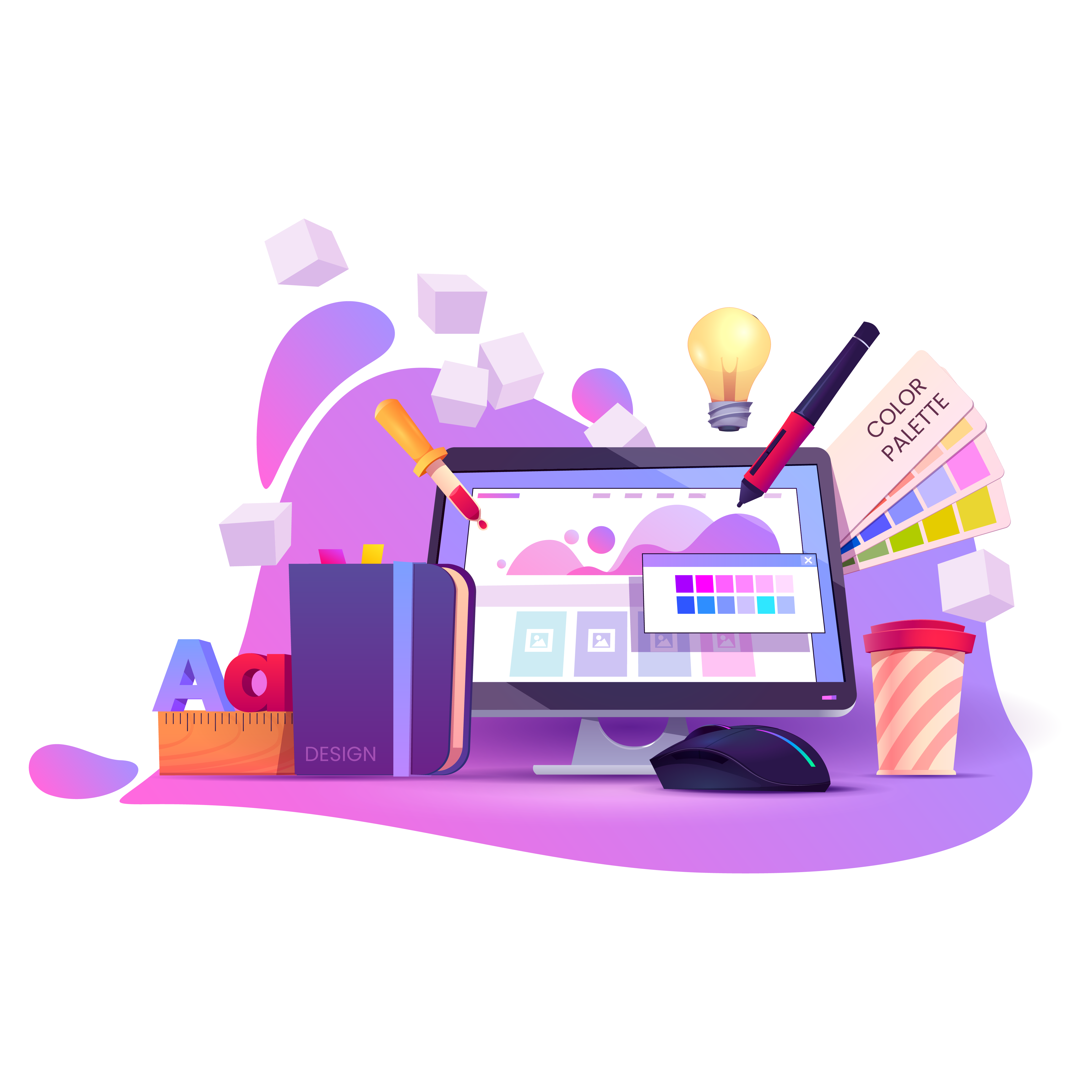 Photoshop:
Where Imagination Meets Reality
Photoshop isn't just software; it's a realm of boundless creativity. Our designers are virtuosos in this realm, turning visions into visual realities. From intricate photo manipulation to awe-inspiring graphic design, we wield Photoshop with precision.
Premiere Pro:
The Art of Cinematic Storytelling
Premiere Pro isn't just an editing suite; it's a cinematographer's canvas. Our video editors are maestros, turning raw footage into cinematic journeys. Every cut, every transition, every effect is carefully curated to tell your story in a way that captivates your audience.
Adobe Illustrator:
Precision in Vector Artistry
Illustrator is more than a tool; it's a realm of vector mastery. Our designers breathe life into brands with illustrations that don't just catch the eye; they leave an imprint. Whether it's logos, infographics, or intricate illustrations, we craft visuals that stand the test of time.
After Effects:
 Motion Graphics that Mesmerize
After Effects isn't just software; it's a playground for motion graphic brilliance. Our animators and designers create visuals that don't just move; they dance. From dynamic intros to mesmerizing animations, we infuse your videos with a touch of magic.
Lightroom:
Illuminating Visual Brilliance
Lightroom is more than a photo editor; it's a curator of visual brilliance. Our experts use Lightroom to enhance, optimize, and illuminate your visuals. Every image isn't just edited; it's transformed into a visual masterpiece.
Canva:
Where Simplicity Meets Impact
Canva isn't just a platform; it's a democratization of design. Our designers use Canva to create visuals that are not just accessible, but impactful. Whether it's social media graphics or stunning presentations, we ensure your message is delivered with style.
Filmora:
Elevating Video Production
Filmora isn't just a video editing tool; it's a platform for creating visual stories that leave an impression. Our editors use Filmora to turn your footage into engaging narratives that resonate with your audience.
From Concept to Canvas:
Your Vision, Our Expertise
We're not just designers and editors; we're partners in your visual journey. We take your concepts and infuse them with our expertise to create visuals and videos that don't just meet expectations; they exceed them.
Join the
DevDot

Visual Revolution
Ready to transform your visual presence? Partner with Devdot, and let's craft graphics and videos that don't just tell stories; they create experiences. It's time to elevate your visual identity.